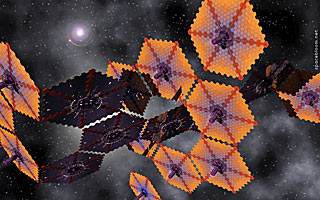 ifyagon
A universe-wide favourite of floral artists, ifyagon is also a source of energy. Robots can often be seen rubbing against the alseco cone.
Image taken on 21 September 2266 near Elimenthar.
All desktop pictures (wallpapers) are released under the Creative Commons licence. If you like and use spacebloom wallpapers consider making a small donation toward our hosting bill.