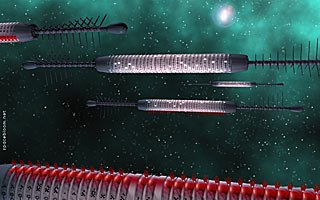 maileus
The rarest spacebloom. Source of 8\0 fragrance. The only declining spacebloom, maileus is actively pursuing remote places. Also known as Ogre's Toothbrush.
Image taken on 13 September 2263 in Nanga.
All desktop pictures (wallpapers) are released under the Creative Commons licence. If you like and use spacebloom wallpapers consider making a small donation toward our hosting bill.