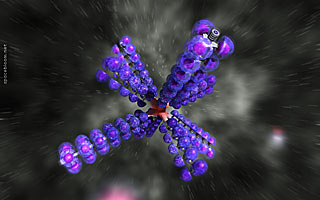 oofka
Oofka may be hard to find, but any difficulties locating this spacebloom will be quickly forgotten when the first berry melts in your mouth.
Image taken on 13 July 2264 in the Bay of Kall.
All desktop pictures (wallpapers) are released under the Creative Commons licence. If you like and use spacebloom wallpapers consider making a small donation toward our hosting bill.