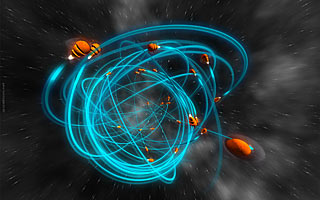 zippinia
A unique spacebloom of erratic intentions, none of which are known. A favourite of kids and neophyte magicians universe-wide, zippinia can transform itself into a tasty blurango.
Image taken on 12 May 2264 in Hautec.
All desktop pictures (wallpapers) are released under the Creative Commons licence. If you like and use spacebloom wallpapers consider making a small donation toward our hosting bill.